550,000 BTU
Diesel Electric Heat
The Safety Thaw Model 4500DF was designed for large projects that require extremely reliable construction and make-up air heating. We provide an excellent option for commercial and industrial heating with our 4,500,000 BTU firing rate - this heater can handle the largest projects and provide complete temperature control during winter operation.
Understand your return on investment when it comes to site support equipment. The best and only lens to compare solutions is with the big picture methodology; initial cost and machine rent are essential; however, don't lose sight that the total cost of operation is the most authentic metric possible
/7/365
continuous rated operation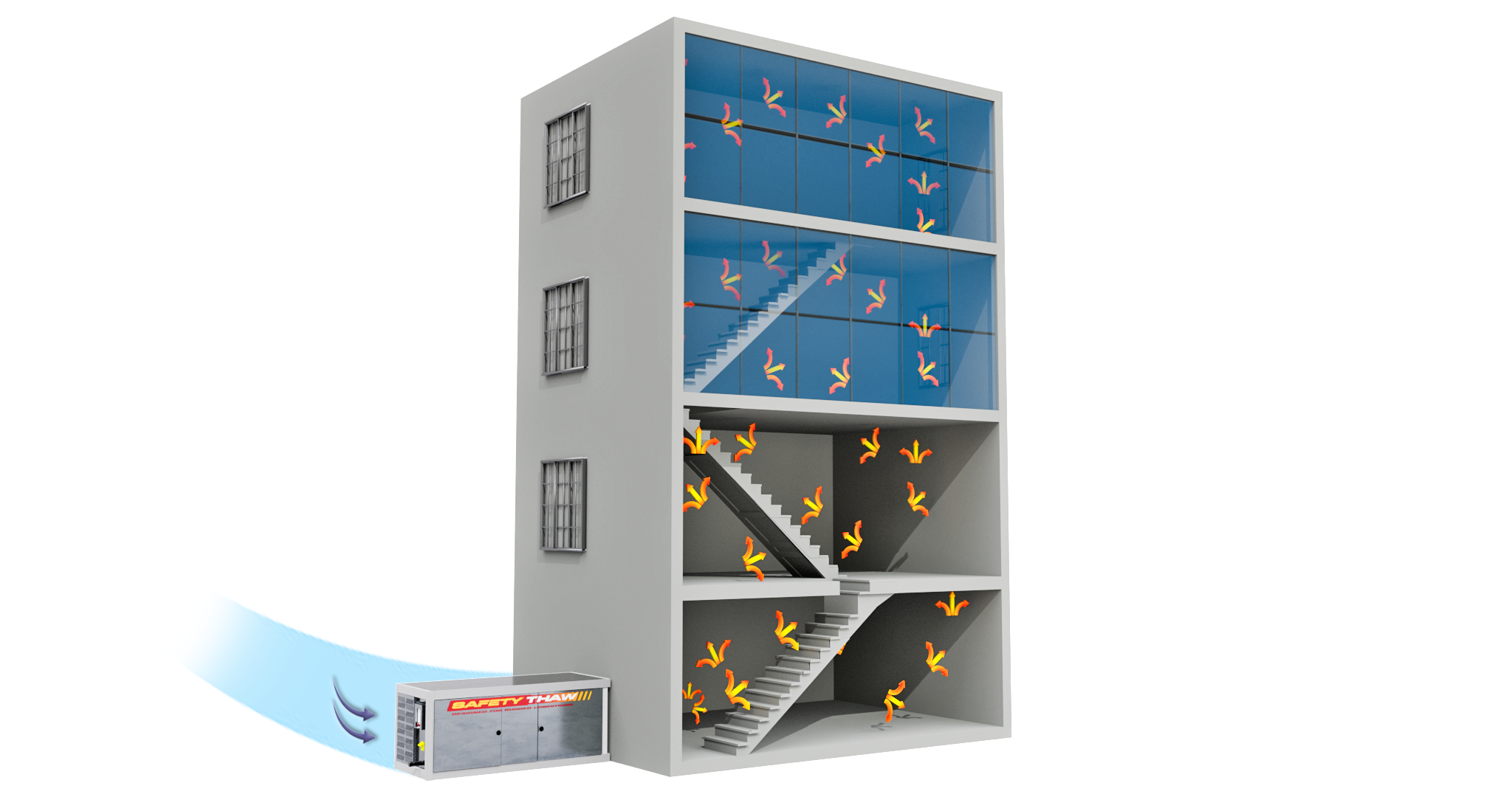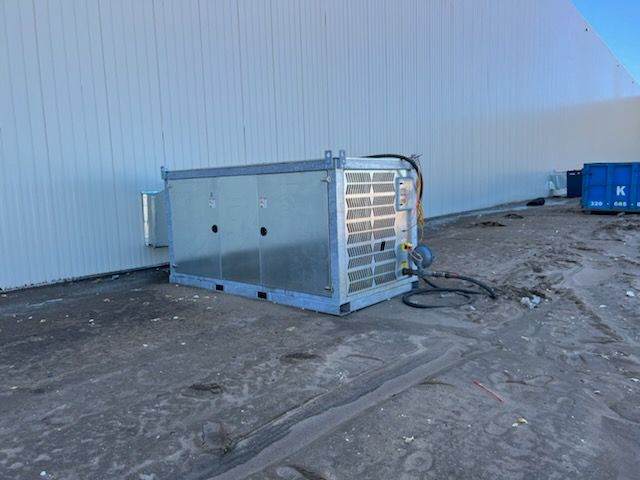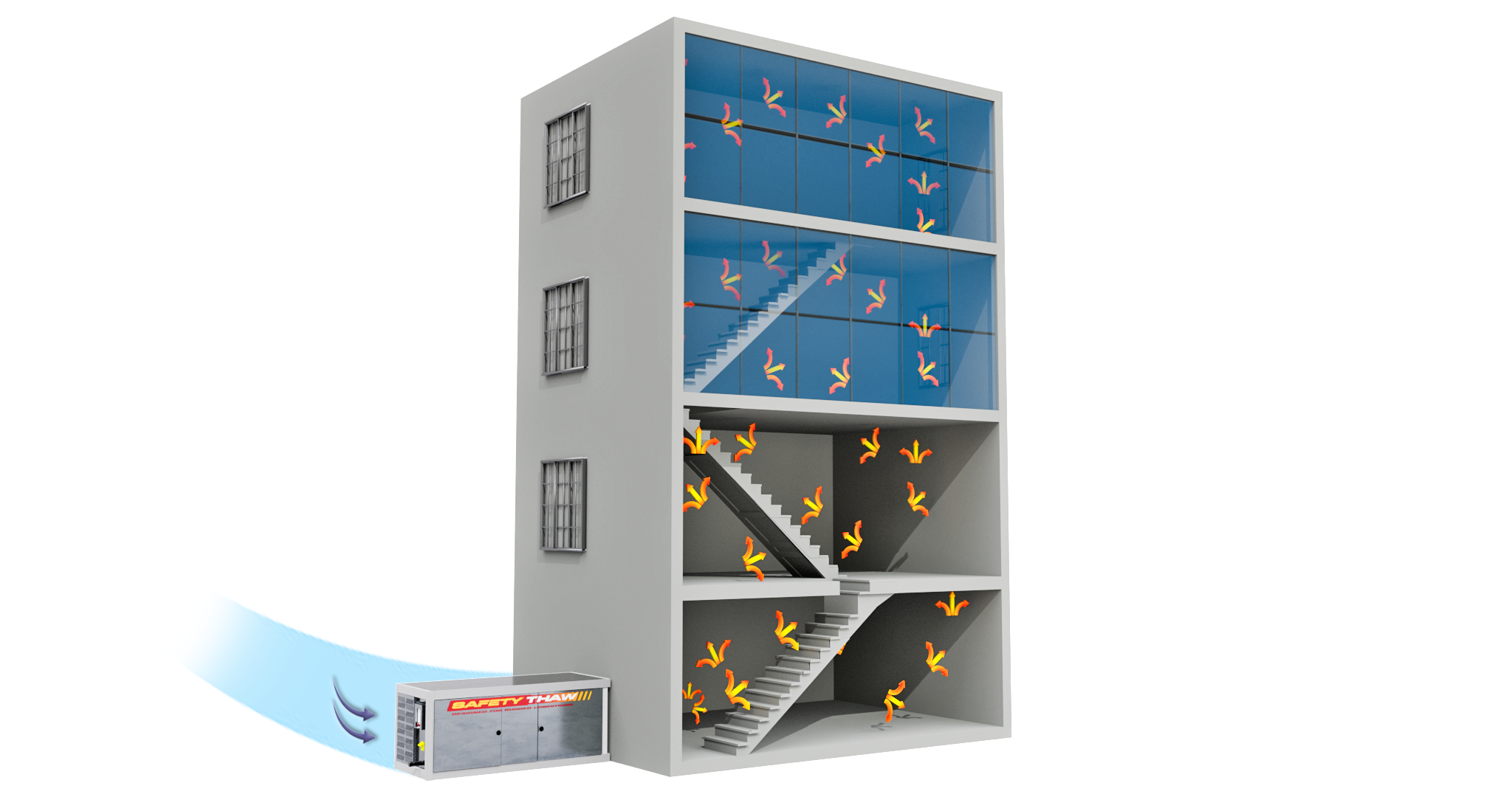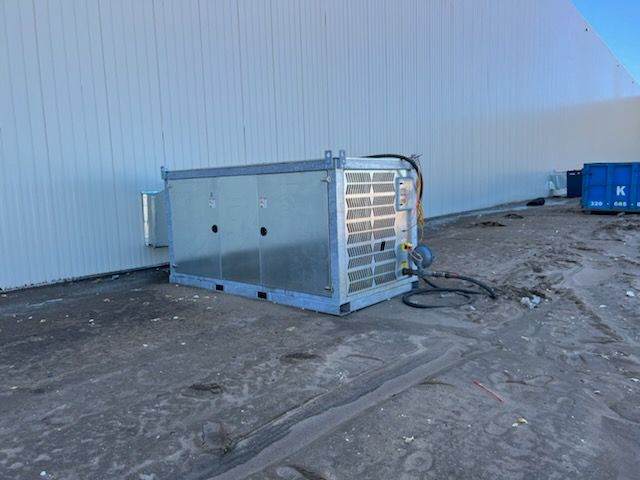 Our makeup air system delivers forced mechanical ventilation to the project site, allowing treated air to circulate throughout it.

Our system raises the surface temperature of curing construction materials to speed up and optimize the curing process while still protecting quality

Manage site humidity by providing treated air; we can control site humidity with pressurization to speed up cure periods and limit the risk of mould.
Variable controller technology adjusts to the ambient temperature to provide consistent heat to the project while reducing fuel use.

Designed for reliability: We design for continual uptime since heating equipment must be ready to function in any scenario, from freezing weather to other challenging conditions.

Stainless Burner Head: Our modulating burner head allows you complete control. However, let's face it: the ambient temperature changes frequently, and the system must be prepared to respond.
| Parameter | | Detail | |
| --- | --- | --- | --- |
| Max Input BTU | 4,500,000 BTU/HR | Voltage | 480V or 600V Versions |
| Fuel Gas Connection | 2" NPT | Inlet Pressure Requirement | 14" Water Column |
| Fuel Type | Natural Gas or Propane | Full Load Amps 480V | 23 Amps @ 480V |
| Max Temperature | 180 °F, 82°C | Blower Type | Forward Curved Centrifugal |
| Burner Management System | Siemens | Airflow Rating | 25,000 CFM @ 2" Back Pressure |
| Dimensions | 130" x 71" x 71" | Product Compliance | ANSI Z83.7 / CSA 2.14 |
Our philosophy is to provide the greatest available solutions for our customers...it is about a never-ending commitment to improving our products to add value.
How can we support your equipment fleet?