Modern
Site Support Equipment
+
Hybrid power systems deployed in North America
+
Machine generations and evolutions.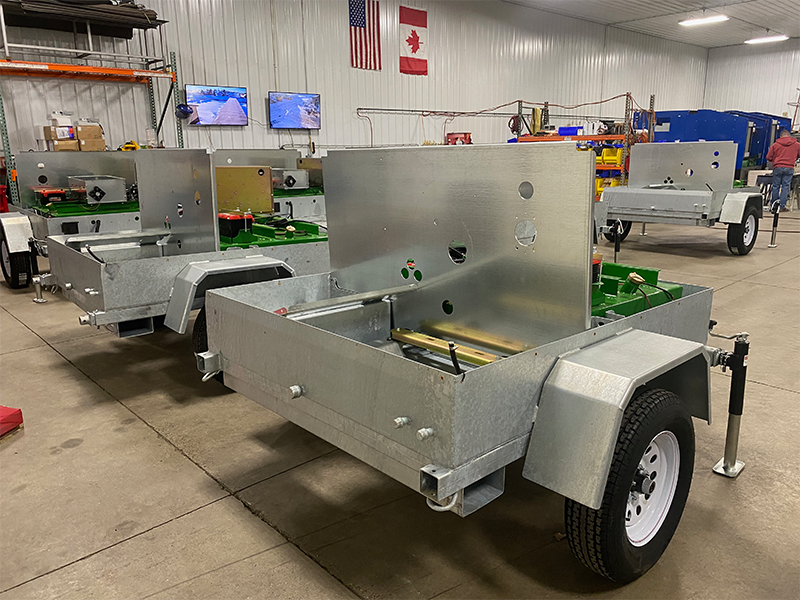 US Based Manufacturing
Hybrid Light Solutions LLC was incorporated in 2018. Our unique team has been part of a company culture with over 30 years of continuous operation in the site support equipment field.
Our company focuses on the core capabilities of design engineering, production, and product support.
On the path to continue to develop the products we now have a strong internal design and engineering and manufacturing and production team.
We have expanded our product line, refined our sheet metal and control system design, and sold machines that work in several different market and application segments.
Our dynamic team is based across North America - with team members in locations in Minnesota and Canada.
UL 508A Certification
Industrial Control Panels
At the heart of our operations lies an unwavering commitment to quality. We are a proud Intertek-listed facility, recognized under Intertek's Panel Builder Certification Program for Industrial Control Panels. Our standards align with:
UL 508A: The benchmark for Industrial Control Panel construction.
CSA C22.2 No. 286: Guidelines for Industrial Control Panels and Assemblies.

Lean Manufacturing
Made in the USA.
At HLS, our commitment to excellence is deeply rooted in our embrace of lean manufacturing practices. By constantly streamlining our processes, we ensure that every product we create is of the highest quality, devoid of waste, and optimized for timely delivery. Moreover, as advocates of local craftsmanship, we take immense pride in making every product in the USA. This guarantees our customers receive products forged with American ingenuity, dedication, and an unmatched quality standard.
Made to innovate.
Innovation is not some corporate buzzword we throw around lighting. We challenge existing paradigms - focusing on product development through an application-focused approach.
Connect with us.