550,000 BTU
Diesel Electric Heat
High performance, our flameless indirect-fired heating system provides clean, dry heat in the most demanding conditions. Our system provides industry-leading digital control designed to manage all aspects of the machine to deliver smart operation.
In most flameless heating applications, waste is abundant in the form of overheating. It is critical to protect specific processes from freezing during regular winter operations. However, the majority of heating applications today don't use remote thermostats and on warmer days, wasting energy by overheating applications and increasing wear on machines.
/7/365
continuous rated operation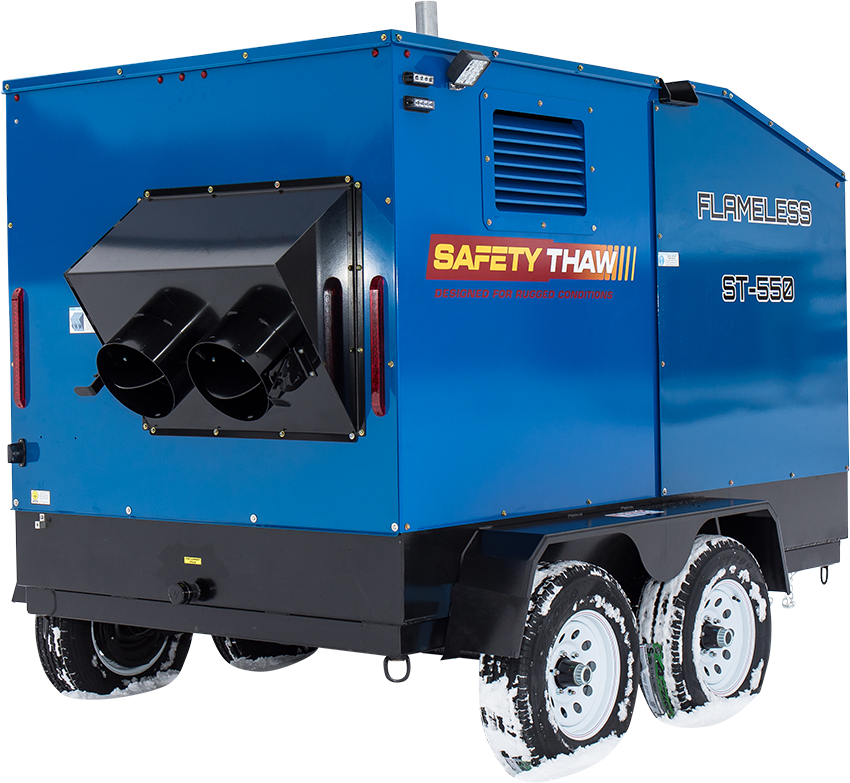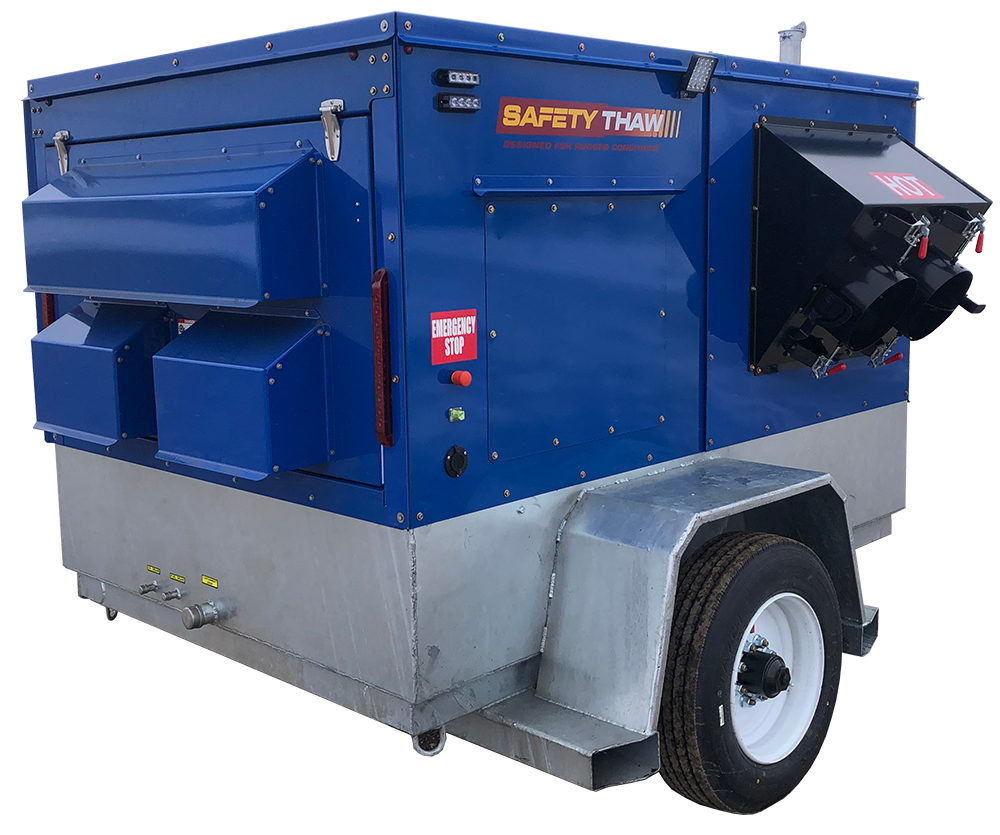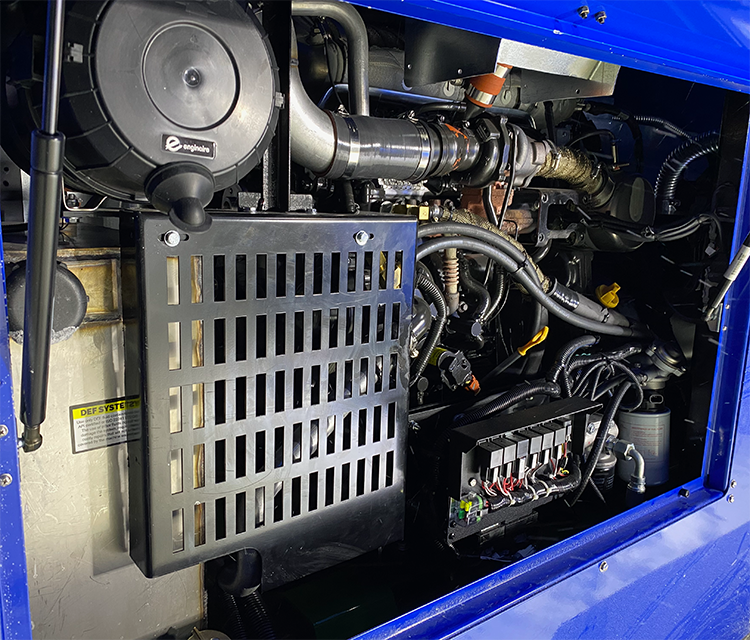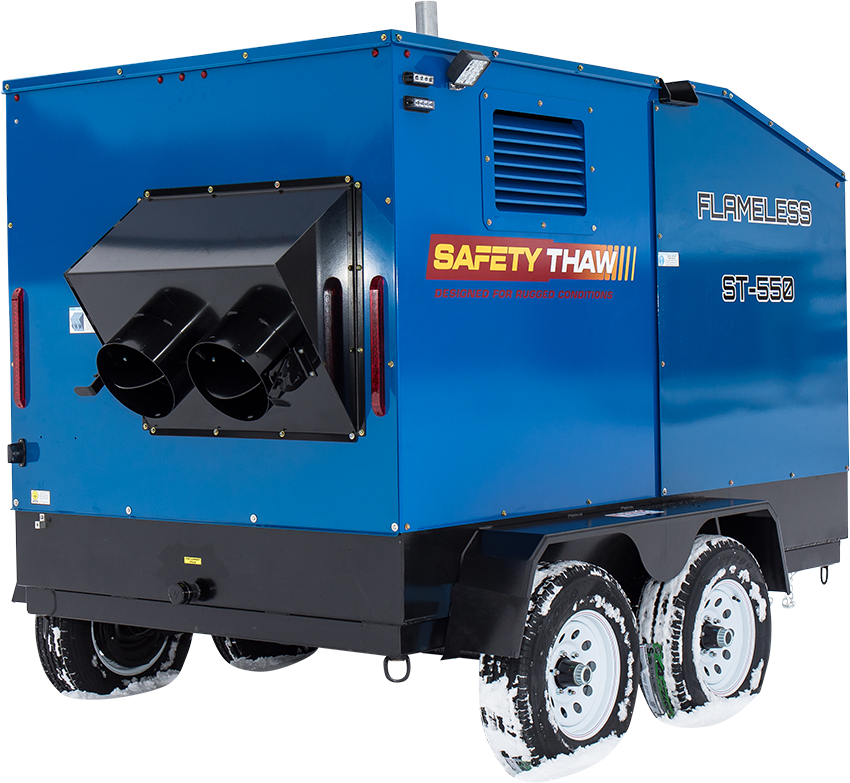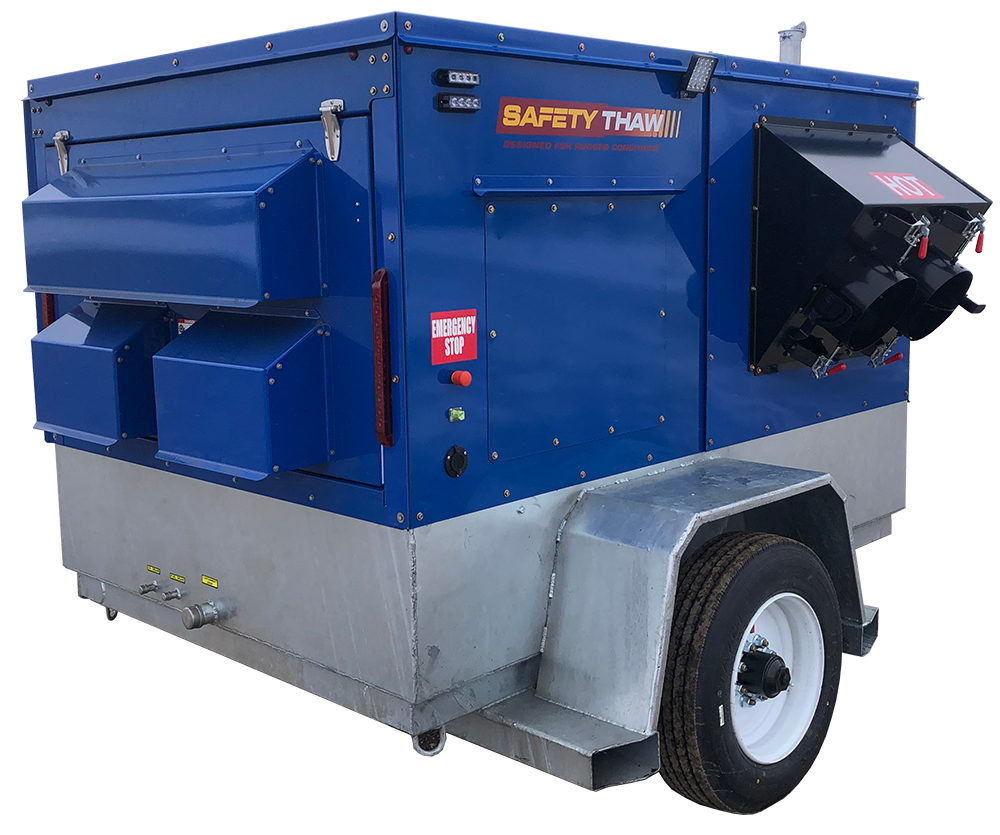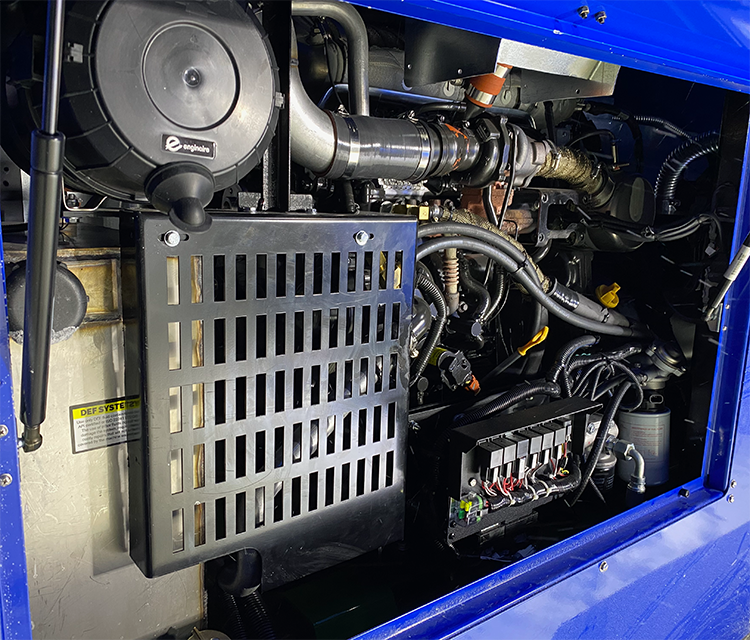 Based on proven diesel engine designs. Doosan diesel engines offer proven longevity and reliability.

The integrated control system manages all aspects of machine control from a single, easy-to-access location—an automated engine controller with integrated low fuel shutdown.

Our system sets up quickly and efficiently for customer applications. These units can deploy rapidly, and quickly, and maximize safety through operational excellence.
Remote Thermostat to better manage the temperature of the process and reduce fuel consumption, we use remote thermostat operation.

High Static Pressure: Our system can operate at high CFM and static pressure, giving you the freedom to deliver treated air wherever you need it.

Simple, modern control: Good controls should not only manage the process well, but they should also be easy and dependable. We strive to make advanced technologies simple to understand and utilize.

Designed for service We work hard to ensure all our machines are designed in a way to make long term maintenance straightforward and efficient
| Engine | | Power System | |
| --- | --- | --- | --- |
| Manufacturer | Doosan D34T - 110 HP | Alternator Configuration | 1800 RPM 480V System |
| Emissions Compliance | US EPA, Environment Canada: Tier 4 Final | Voltage | 480V Three Phase |
| Speed / Governor | 1800 RPM @ Max Output | Input BTU Rating | 625,500 BTU/HR |
| Max Temperature | 275°F, 135°C | NET Output BTU | 512,910 BTU/HR |
| Ducting Size | 2 x 12" or 1 x 18" | Blower Typer | Backwards Inclined |
| DEF Capacity | 30 Gal, 113 liters | Fuel Tank Capacity | 375 gallon, 1417 liters |
Our philosophy is to provide the greatest available solutions for our customers...it is about a never-ending commitment to improving our products to add value.
How can we support your equipment fleet?